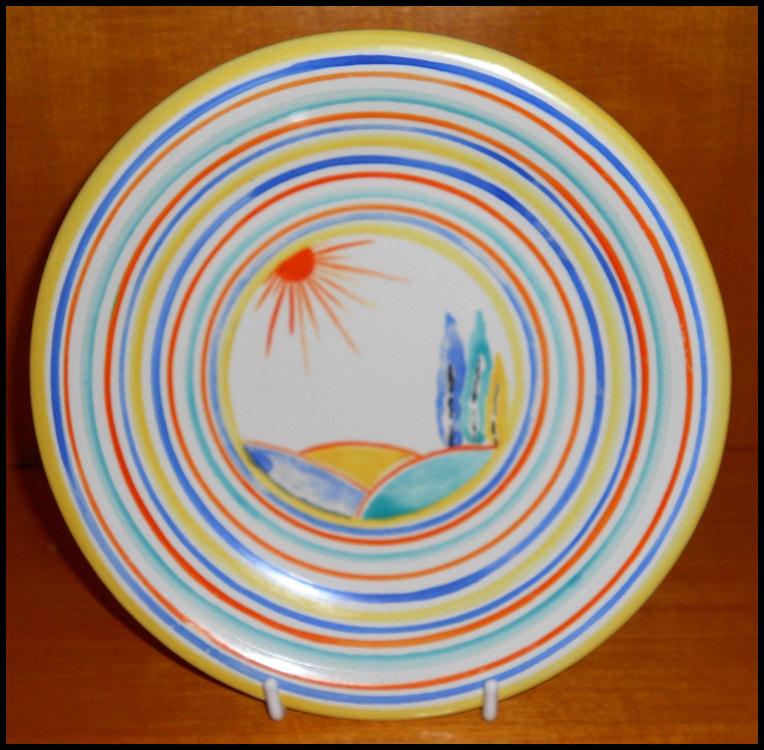 A unique plate hand painted by Theo Maling. This is the only example of banding she ever did as she disliked it so much. In later life she served biscuits from it to her family & friends. This item is pictured in the book "Trademark of Excellence"
Price Sensible offers invited SOLD

PAYPAL PAYMENT ACCEPTED.
To buy or enquire about this item please contact us today.