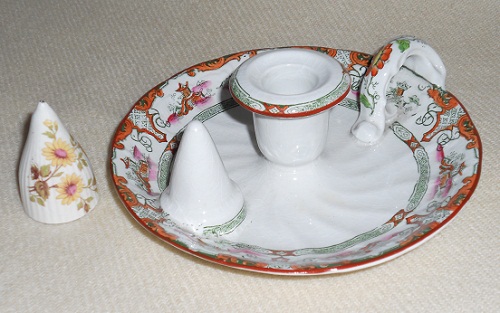 An extremely rare & unusual Chamber Stick, marked cetem ware & decorated with the Chang pattern. It does have a candle snuffer which we suspect may not be Maling. Diameter 6 1/2"
Price: £80. NEW PRICE £65

PAYPAL PAYMENT ACCEPTED.
To buy or enquire about this item please contact us today.