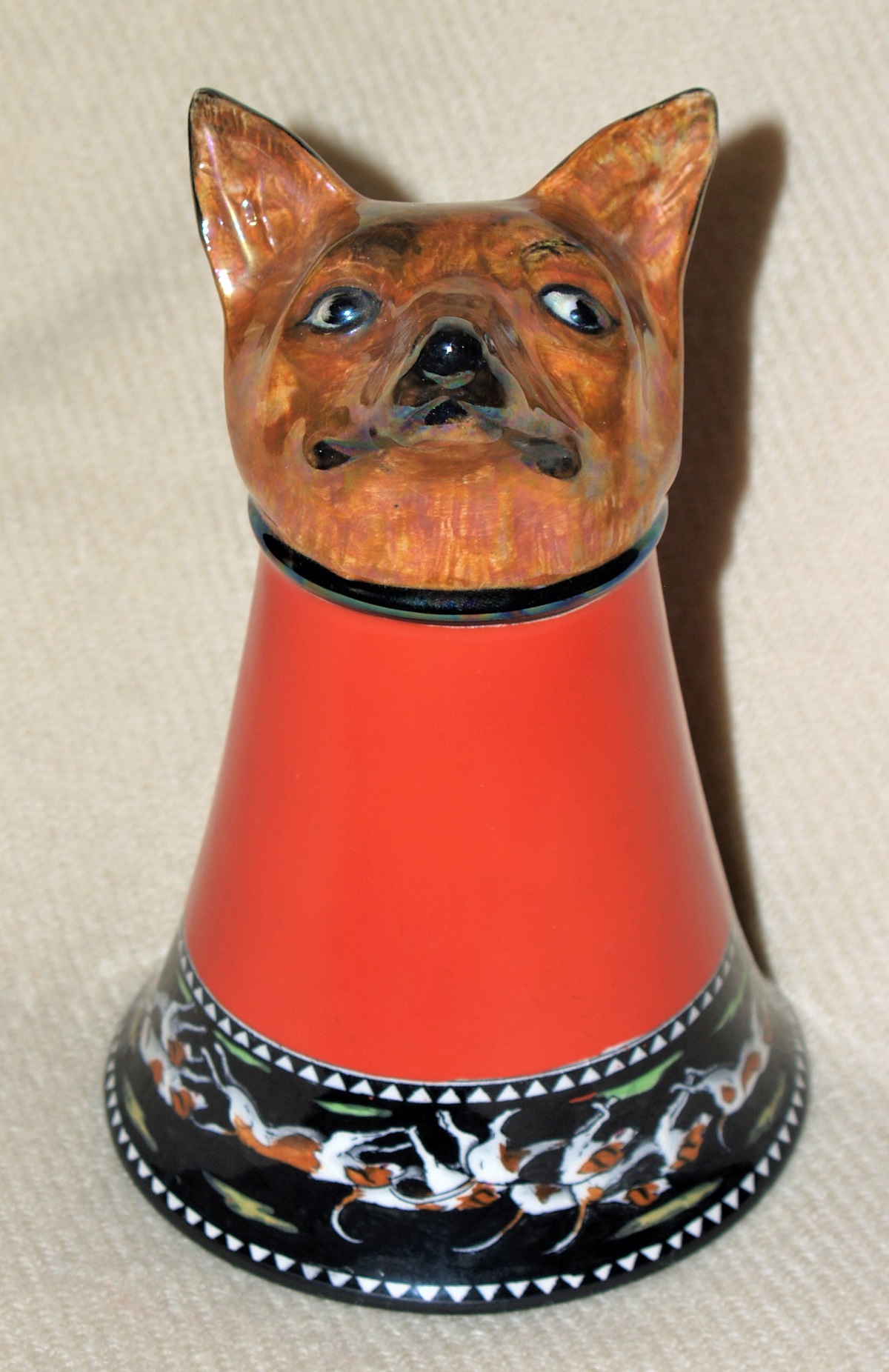 A rare Stirrup Cup decorated with a border of Hounds on Scarlet ground. Although unmarked this is a genuine item & originally belonged to a member of the Haydon Hunt. C T Maling (who was Master of the Hunt) had a number of these made to give to his friends in the Hunt, this might explain why it was not marked, we have previously sold identical marked items. This item is in very good condition
.
Price £SOLD
PAYPAL PAYMENT ACCEPTED.
To buy or enquire about this item please contact us today.